Get Social!
Check-Out Our Latest Projects!
View our Portfolio for an extensive look at our favorite projects. Or, check-us-out on for the latest news, specials and projects!
Did You Know...
Creating a Killer Brand will change your business and your life? Knowing how to focus, align and link your logo, website and all of your marketing materials

to your customer, which will al

low your brand to be synonymous with the product or service in the market place - compelling consumers to think only of your brand when a need arises. (Read More)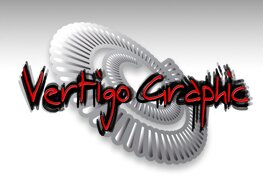 5-Page Website - Your Website's Home page PLUS five additional pages.

1-Flash Gallery - A single, Flash Photo Gallery or Album for your website. A great way to give your potential customers a photo tour of your business!

1-Email Form - Let your customers contact you and gather the information you need!

All Administrative Activities - From connecting to your Web Hosting Account to listing your website on today's most popular search engines, you'll get the same, amazing customer service you always receive from Vertigo Graphic!

Over an $800 value, we're so pleased to be able to offer this most popular service at a discount to our fellow entrepreneurs for only $699! Contact us today to get started!



We know what getting-off-the-ground is all about! And we also know your customers demand a website out of any business. So we've taken our most popular website configuration for businesses who are just starting out, and created a Starter Package that will proudly introduce your company to the world! Check-out what we include in your Starter Package and contact us today! Be sure to mention the "Website Starter Package when you contact us!






L
earn More!
Visit our Website Design Page to learn more about the Website Design Process!
Looking for the whole Shebang? Enchilada? You know what we mean. Check out our "
Works
" packages for intensive branding for your business!