Get Social!
Check-Out Our Latest Projects!
View our Portfolio for an extensive look at our favorite projects. Or, check-us-out on for the latest news, specials and projects!
Did You Know...
Creating a Killer Brand will change your business and your life? Knowing how to focus, align and link your logo, website and all of your marketing materials

to your customer, which will al

low your brand to be synonymous with the product or service in the market place - compelling consumers to think only of your brand when a need arises. (Read More)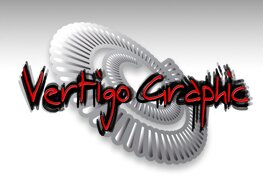 Prices for the shirts are base-prices for full color printing on one side of the shirt with existing, acceptable art files. With our customized solution, we have a number of different configurations. Please use the pricing as a guide.
Men's / Unisex T-Shirt - White
$19.99 / ea
Men's / Unisex T-Shirt - Colors
$19.99 / ea
Women's T-Shirt - White
$22.99 / ea
Women's T-Shirt - Colors
$22.99 / ea
Polo Shirts - White
$29.99 / ea
Polo Shirts - Colors
$29.99 / ea
Sizes Larger than XL
add $2 / ea
Printing on Front

AND

Back
add $2 / ea
Delivery - US Postal or UPS
Varies
Quantities of 50 - 499
10% Disc.
Quantities of 500 - Infinity
15% Disc.

Logo Design Service

$299
Full Layout Design
$99 / side
Fabulous Customer Service
FREE!
An Amazing Style for your Business
PRICELESS!
Check-Out our

T-Shirt Portfolio

. We don't like to brag (too much), but there's some awesome stuff in there!
Learn More!


Custom T-Shirts are a stylish solution when handing out your printed Marketing Materials. Get your Red-Carpet "ON"!!!

Custom T-Shirts are also an awesome way to encourage your to invite their friends to your Fan Page!



Innovative for Your Needs! Vertigo Graphic uses the latest Sublimation Printing Technology to bring our small business partners an apparel solution that just makes sense! Sublimation Printing is a technology that bonds your image on a molecular-level to shirts, dying the actual fibers of the shirt creating vivid graphics with a soft, durable bond. It won't fade, crack or look worn over time and easily allows us to use bright and full color images with no added costs to you!

Whether you need 1 or 100, we're ready to print your custom images on our high-quality, Vapor Apparel t-shirts! Do you need a large quantity for your next event? We're ready to step up to the challenge and offer bulk quantity discounts to help you meet your budget in the process! Available in a wide range of colors and styles, we use the highest quality shirts for Sublimation Printing from Vapor Apparel and do all the printing on-site! Below, you'll find just a few of the colors and styles available.





Dress for Success! Custom Printed T-Shirts for your business can be an expensive prospect....UNTIL NOW! Vertigo Graphic is happy to introduce it's newest service - Custom Printed T-Shirts! Whether you need shirts for you, your employees, for an event, to re-sell, sport jerseys or give-a-ways - Vertigo Graphic is offering an innovative and great solution for your business. Contact us today to order some fantastic shirts that fit your business to a "t" (sorry, we couldn't resist).